---
Brighton Fringe's Autumn Season, an adaptation of their usual Spring programme, takes place 1-31 October this year as indoor venues are given the socially-distanced go-ahead. Featured image by Siobhan O'Driscoll.
---
Brighton's busiest month on the cultural calendar was spent in isolation this year. Without Brighton Festival, The Great Escape and Brighton Fringe, a city centre typically overflowing with people was eerily quiet as everyone remained indoors.
Fortunately, pockets of Brighton Fringe was permitted to return this summer through the Warren's Outdoor Season, including renowned Shit-faced Shakespeare and buckets of stand-up comedy. Now, with the government green-lighting socially distanced indoor performances, England's biggest arts festival is returning this October for a special limited Autumn programme.
Offering a mixture of physical performances and live-streams, Brighton Fringe continues to provide award-winning theatre, side-splitting comedy and much more despite this year's limitations. The coronavirus outbreak has caused many cultural institutions around the UK to suffer as they were unable to fill their venues due to social distancing regulations.
Copperdollar Studios has highlighted some must-see performances for this year's festival, happening both on and offline this year. If you are an arts enthusiast and want to ensure Brighton Fringe's safe return next year, please consider watching a show or even donating to the festival.
Caravan Of Love
A honeymoon in a caravan. Romantic or claustrophobic? A happy couple is having the time of their lives until a mysterious hitchhiker shows up. Caravan of Love is a gripping, high-tension drama that follows the honeymoon from hell. Theatre Nation is delighted to bring this production to Brighton Fringe following a successful run at Prague Fringe Festival.
Sweet Werks 1, 5-11 October. Tickets £6-£8.
Queers on the Fringe
Writer, director, producer, performer and indecisive lady Maeve Marsden hosts a mixed bag of artists, writers, comedians and musicians. They are all ready for an experiment in intimate entertainment, ready to deliver story, song and catharsis to an unknown digital audience tuning in from their living rooms. Maeve draws on her work as a theatre maker, curator of Queerstories, creator of award-winning cabaret and improviser of terrible dad jokes, to offer up the unexpected, equal parts playful, personal and political. 'Queers on the Fringe' celebrates Sydney's queer underground, which still has some grit despite the flashy corporate vibe for which the city is known. Maeve is joined by Jamaica Moana, Brendan Maclean, Victoria Zerbst, Jojo Zaho and Nina Oyama.
Streaming online, 1 October – 8 November. Tickets FREE.
Jekyll & Hyde: A One Woman Show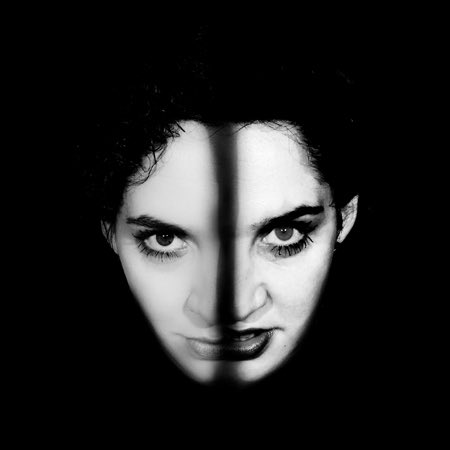 Stevenson's classic science-horror is reimagined with award-winning actor Heather-Rose Andrews playing both lead roles. Class, terror, and hypocrisy in Victorian London as the search for self collides with the lure of the sensuous, taking its toll on all around Jekyll & Hyde. Sweet Productions is a Dundee-based theatre company who perform all over the UK and beyond.
"The performance of Heather-Rose Andrews in this one-woman show is what makes the production stand out." (stagebiz.com for 'Metamorphosis')
Sweet Werks 2, 23-29 October. Tickets £8-£10.
Train Lord
Train Lord is award-winning author Oliver Mol's debut offering an honest, hilarious and heartbreaking tale about a 10-month migraine. He details his recovery in Brisbane and job on the railway when he couldn't do anything else. Performed to music by Thomas Gray and Liam Ebbs, with visuals by Kat Chellos, this is a story of hope, laughter, pain, relationships, drugs, failed orgies, mothers, fathers and love. This production contains triggering content, referencing mental health, suicide and self-harm, drug/alcohol abuse and swearing.
Streaming online, 1 October – 8 November. Donations welcomed.
Lava Elastic
The brilliant Lava Elastic is the UK's first openly neurodiverse comedy/performance/poetry night, which has been performing for over two years. Brought to you by neurodivergent performer (late diagnosis of Aspergers and proud of it) Sarah Saeed, (sometimes comedy diva Marianna Harlotta) and founding member of Autistic performance company Stealth Aspies.
Sweet Werks 2, 2-25 October. Tickets £6-£8.
Tickets and full listings are available on the Brighton Fringe Festival website: https://www.brightonfringe.org/whats-on/